Wall Posting
3 days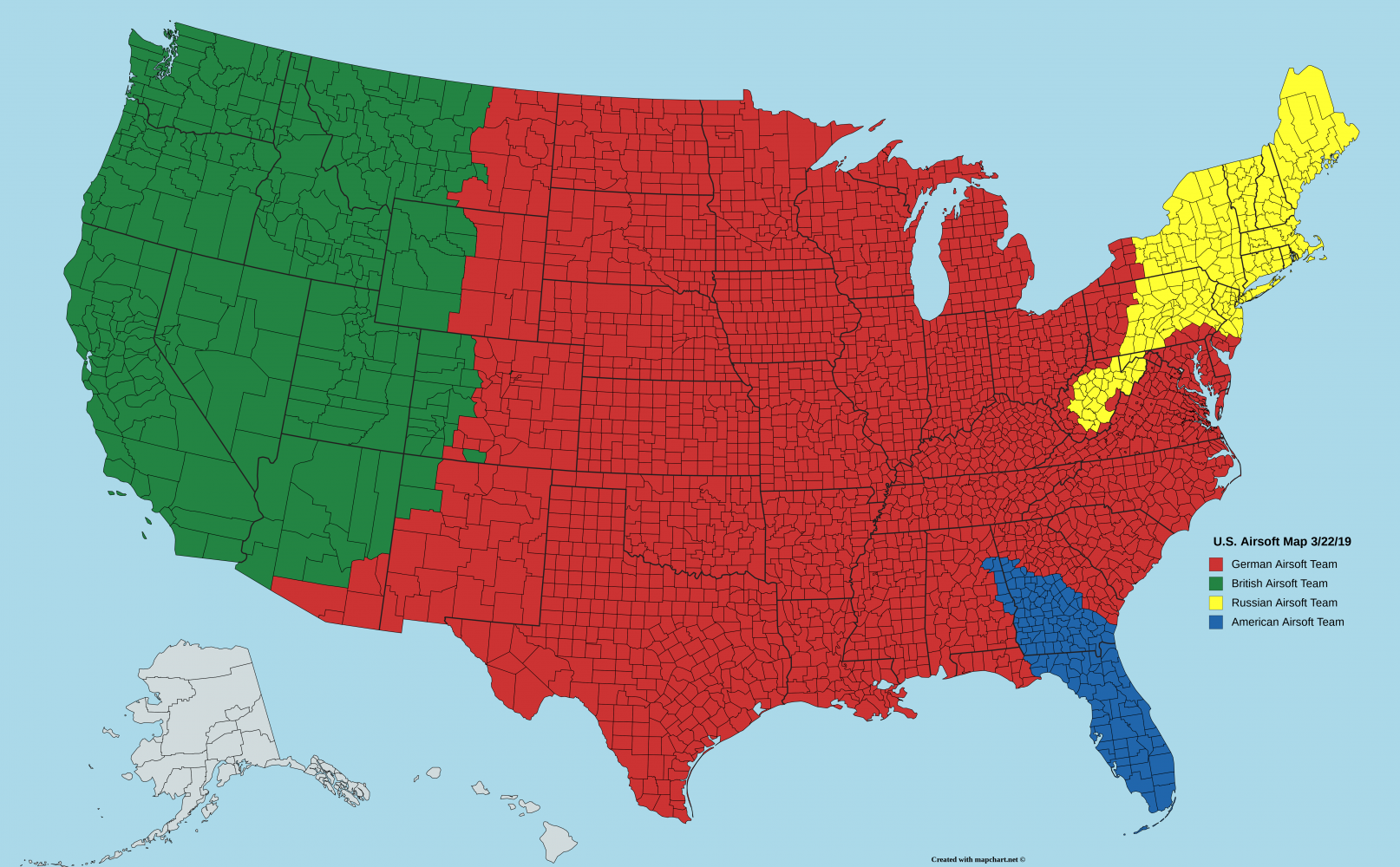 U.S. Airsoft Map 3/22/19
ATTENTION! ATTENTION! My team (the german airsoft) are doing really well in the eastern front but there is a huge situation! My boss declared war at the British and surprisingly when I looked at the map well--I was in shock. Meanwhile I was gone for one week getting better from my injuries, the Germans (red) are now pushing in the western front. I am worried that the British (green) will get their revenge soon since they are really good at combat strategies. Wish me luck!
19 days
26 days
Thanks for the 200 Follows!
Thanks for all my followers. You all sure give me a good day. Don't forget to never give up and bring peace and order. We shall all prevail for this big sacrifice to give peace and show others to never show their back in life. Germany and the Empire appreciates your patience and cooperation.
February 15
Third Reich King Card
My plan for today was to make a king card and I tried to combine the card with a Third Reich design. I am also trying to practice the 3D technique so the better I do, the better my drawings will be for the future. Please don't take this Adolf Hitler King Card as a bad way. I am doing it for fun and kinda fool around but most of the time, its for education. This drawing is not for education alright! It was just for fun and some practice. Check my early and other drawings since they have history on it and may educate you. Hope you guys a good day.
Show more comments
THIRD REICH

@Red-Baron
I apologize for the swastika @UNDEAD-army. It was just for fun and for an experiment to make a Hitler card. The swastika represents as the symbol of the card side like if it was a heart or any other card symbol. But no worries, soon I will make an American king card with a star symbol and a British card with the target symbol. Sounds like a great idea...
Show more comments