Wall Posting
5 hrs
hey Fleja what is your alt account called again?
8 hrs
Can you do a request, please? Don't want to bother you, if you can't that's ok. Just if you can, reply. If not, just ignore this. I don't exist to annoy anyone : )
1 day
3 days
There's this one user who likes about 3 of my drawing every day - and in order from newest to oldest. Now while I appreciate the likes, it kinda makes me wonder - if on the inside they want to like all of my drawings, but they don't want to spam me, so they've made an effort to only like a few drawings every day? Honestly I don't mind the spam: here's a trick if you do get spammed, and want to know if you've gotten any verbal notifs. if you're on pc, just click the scroll button [mouse 3] , and then move your cursor down, this should auto scroll down, go down far enough to when you were last only, then click the 3 dots at the top right of your screen and then click "find". Then type the words "replied" or "commented" to find any notifications that were verbal. I know it sounds like a lot but seriously it takes less than 20 secs to do usually :P
Show more comments
3 days
https://youtu.be/qZyhk78AD-c I have an intro for my new song made so far [pretty happy with it; this one is different from the one I posted about earlier] - It sound upbeat at first then it becomes somber - but I think its sets the notes up properly for me to now make the song more intense in it's next section - which will have some percussion and some bass instruments and a background melody led by the string instruments - at least this is what I have in mind right now - Hope you like it so far: took me too long to even get this far lol c: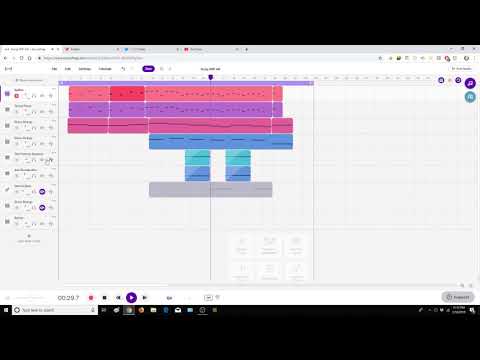 Show more comments
3 days
....what's a proper pirate greeting?
3 days
hey danny I just realized something something silly about myself
Show more comments
Wack Man is crab

@The-Wisp
I'm working hard to be a good artist not cause I want to have a art related job I just want to be able to say I'm good
Danny

@Fleja
well everyone has their motivations - the only silly about it is that you called your reasoning silly lol. if that's what you're in it for - own it. I wouldn't hate you for it lol c:
3 days
Hey mate, just wondering how are you so patient :0?
3 days
Stayed up til about 4 am last night trying to produce a starting point on my next soundtrack - had bad art[music/creative] block and couldn't even settle on a starting note [fat rip]. Had a coffee and tried again. 5 hours later - and I 'finally' have a solid intro made - I can string a song together now, but gosh - lot of time wasted trying to figure something out lol :P
Show more comments
Danny

@Fleja
actually I dont think so - Im thinking about scrapping it: the more I listen to it, the more I dislike it haha